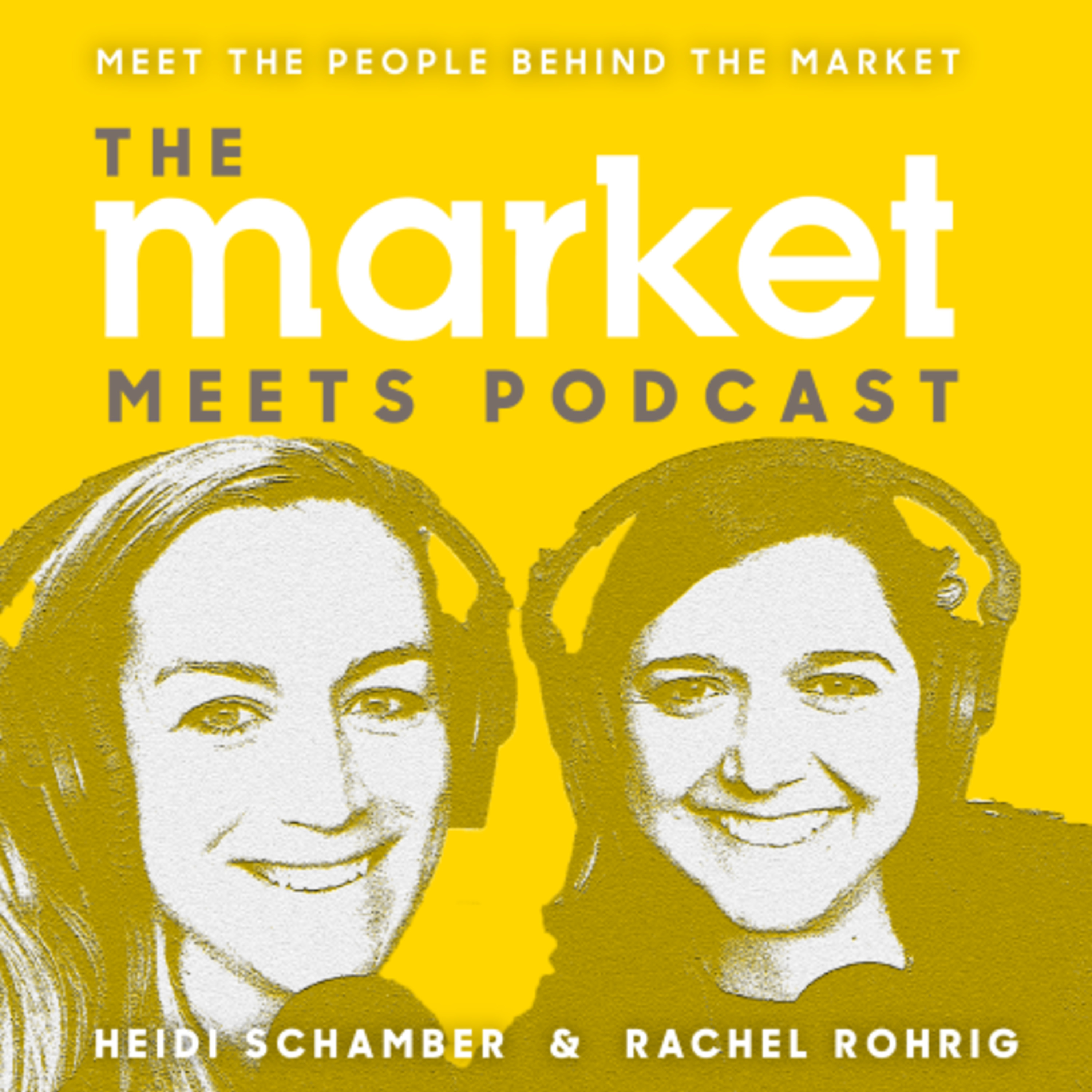 Market Meets Podcast
Hosted from Boulder, CO, The Market Meets Podcast introduces you to the people behind the marketplace; the owners, entrepreneurs, investors, and community leaders who are driving the real estate economy and transforming our community. Heidi and Rachel are successful commercial real estate brokers in Boulder, Colorado who work behind the scenes with business owners and landlords every day. They bear a unique insider perspective on the deals, and market trends that are happening right now and are excited to connect you with the individuals and companies that are driving the movement.
Market Meets: Jamie Nelson with Ember Beauty & Barbering
Women everywhere are still trying to figure out "how to have it all." I'm no different. Here was my dilemma: How could I feed my desire to own my own business, maintain a work/life balance, be a present and available mother and wife and continue to work on my passion as a hairdresser?
I've always been a girl who knows what she wants and goes for it. It's almost to a fault because I don't stop to think before I jump. Graduating from beauty school, I knew I wanted to work at a salon on Pearl Street. That is where I envisioned myself and a few short years later, that is where I ended up. I was blessed to work for three of the most amazing mentors around. They were all stylists, they were all women and they were all just who I wanted to be in the industry. The salon culture was based around leadership and life-happiness. Instead of having product reps come into the salon to teach us how to sell more product, they had leadership coaches come in to teach us how to be happier. This created a better work environment – and what I noticed – higher sales and a more team-based environment (which you don't always see in salons). I quickly saw what was happening and I jumped all over it. I invested my own time and money to work individually with the leadership coach. At the time, I thought I was simply preparing myself to be a manager one day. Little did I know, this self-development would put me on the path that led me to do other great things in my life.
Being a stylist in commission-based salons led me to want to do something different. I had maxed out at my dream salon, and I had added being an educator for an international production company to my plate. Yet I still found myself getting bored. I needed the next step. It was time to open my own salon. The first rule in business is to be able to give people what they want. You have to fix a problem for them. I wanted to fix the problem for hairdressers. Hairdressers are constantly leaving salons and starting over. Why? They get bored, there is no more potential to grow, they decide hairdressing is not a career or they lose their passion for hairdressing because they burn out. I wanted to do something different. So, I asked myself, what could be done that hasn't been done before and give experienced hairdressers a chance to feel enlightened again? Instead of an answer, I got a question: "What do I like best about hairdressing?" The answer is: "People": The connection I feel with others. The power of touching their hair and becoming a part of each other's lives. The ability to mentor other stylists and help them see things in themselves that they are afraid to see. But let's not forget the one thing that also keeps people going: the money. This led to other questions: How can I use my skills as a hairdresser to connect with my clients on a deeper level? How can I use my leadership to mentor other like-minded stylists? How can I make hairdressing a career, instead of a job, for so many who have a passion for it? So, I created a mobile hair salon to bring something different to the beauty industry and as a way to train and mentor other stylists and honor their creativity.
Special Guest: Jaime Nelson.
Read More
M.A. in School Counseling, University of Northern Colorado
B.A. in Business Administration, University of Michigan
Born in South Africa, Paul moved to the United States as a small child, and has continued to seek out travel, adventure, and education ever since. A self-proclaimed "mercenary" educator and coach, Paul has had the opportunity to work with numerous organizations and to support a diverse spectrum of clients.  Paul has worked throughout the world as a facilitator, curriculum designer, guide, expeditionary leader, risk management consultant, staff trainer, and team builder. Currently, Paul is the CEO of Avid4 Adventure, helping support the mission to empower kids to lead active and healthy lifestyles in the outdoors.
Read More
Ryan has been building and creating since he was in diapers. Working with is father he gained experience in all aspects of construction and the trades. He gained a thorough understanding of the home building process and ultimately decided to continue his education and earned a degree in Real Estate and Construction Management from The University of Denver.
He has worked in Commercial, Multi-family and Single Family Residential Construction as well as being a licensed real estate broker. "I am saddened by the scale of waste in all construction industries. There is a way to build smarter and more in concert with our environment and I believe tiny homes are the solution."
Ryan left the corporate construction industry to look for opportunities as a tiny home builder. He was immediately hooked and wanted to learn all he could about the new industry. "I wanted to know how they were building and what people were looking for in a tiny and why."
After working with a local builder Ryan decided to break out on his own and find a way to continue to help in the tiny home movement. He discovered there were enough people looking to build their own tiny home but didn't know everything they needed to get started or to finally complete their dreams of living tiny. Ryan started offering his services as a tiny house consultant helping those building their tiny home but needed some extra assistance and advice. Ryan quickly learned he could use his knowledge and skills in construction to support the tiny house movement in bigger ways. I want to show the world my vision of what tiny houses can offer and how they truly can change the world!
Market Meets Elkins-Hutten
Read More
Whitney is a real estate investor and personal finance trainer whose vision is to help thousands of families on their path towards financial independence. After purchasing her first rental in 2002, and hitting a home run, then nearly losing it all on her second deal, Whitney took control and figured out how to invest in real estate the right way. She realized that success must leave clues. So, she studied and replicated the very personal finance and wealth creation strategies the wealthy use to create financial freedom. Today, Whitney is a partner in $378M+ of real estate assets, including 3,000+ residential units (MF, MHP, SFR, and assisted living) and 1,430+ self-storage. In 2018, Whitney founded Ash Wealth, where she helps you develop the mindsets, skills, and strategies you need in order to take consistent and persistent action and drive massive progress towards your real estate and financial goals.